Japanese Pop Singer Ami Tokito

Ami Tokito is a Japanese pop singer. She made her debut as "ami Tokito (small initial letter in her first name) with 2005 Miss Young Jump, winning Tsunku's honorable award.

Her glasses, which brought her a recognition of a "Megane Idol", are (as she claims in her official website and blog) for hiding her face because of her shyness. She has also revealed her eyesight is perfectly fine.

Without her trademark glasses, she started acting as a child actor using her former stage name, Sachie Komatsu and Hikaru Asakura.

She has recently been featured as "Amimi" in the Tsunku produced trio Gyaruru, together with Asami Abe and Natsuko "Gal" Sone.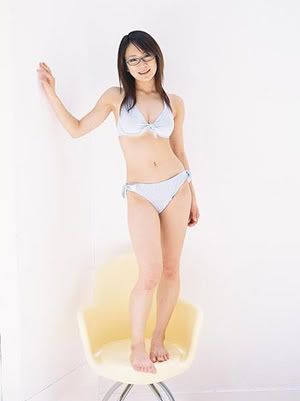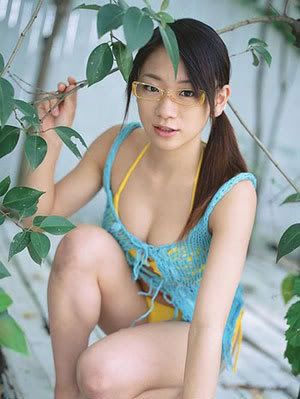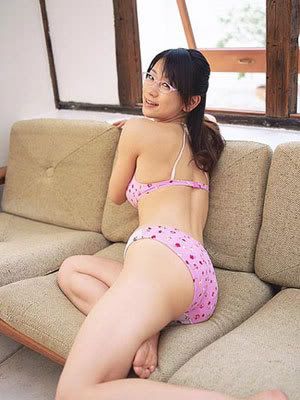 One of the winners of Miss Magazine 2005 (chosen out of 16,000 hopefuls), Tokito Ami made her debut as a gravure idol in May 2005 with her first DVD. She released another DVD before her first photobook was released.
What makes Ami so attractive to fans are her trademark glasses, as she is rarely seen not wearing them. While most gravure idols do wear glasses when they're not in front of cameras, few wear them in front of camera when it isn't candid or for cosplay. Because of this, Ami is known as a "megadol", short for "meganekko idol". Ami has actually admitted to having 1.5 eyesight in each eye.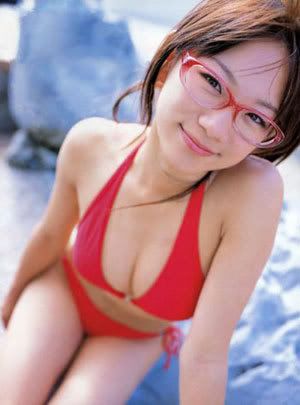 During her time on the Miss Magazine futsal team, Ami acted as goalkeeper and instead of glasses, she wore goggles to protect her eyes.
As a child, Ami was part of a local theater company during her fifth grade year in 1998. She was also in the drama Sensei Shiranai no?.
Ami's first and second singles were released under the Marvelous Entertainment label, while her first two mini-albums were released under Good Factory Record. Ami then made her major "debut" under her new label TNX, a company that Tsunku created, with her third single I'm a lady ~Jirettai Watashi~. Most (if not all) of her songs are produced by Tsunku and have been arranged by most Hello! Project arrangers.
In addition to her solo music career, Ami was recently put into the group Gyaruru with Gal Sone Natsuko and Abe Asami.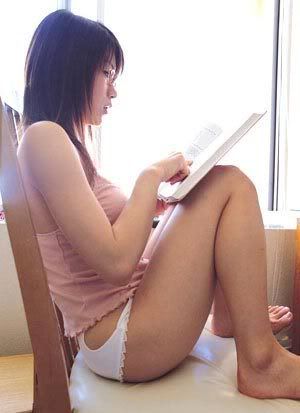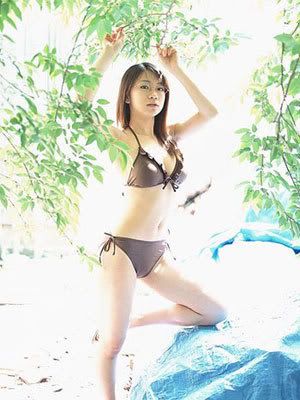 Singles
Sentimental Generation (せんちめんたる じぇねれ~しょん, Sentimental Generation?) (Opening song for School Rumble - Second Term)
Sora Kara ~Cry for Help!~ (宇宙から~Cry for Help!~, Sora Kara ~Cry for Help!~?)
I'm a lady ~Jirettai Watashi~ (I'm a lady~じれったい私~, I'm a lady ~Jirettai Watashi~?)
Aiyai Aiyai! (愛ヤイ 愛ヤイ!, Aiyai Aiyai!?)
Tawawa Natsu Bikini (Tawawa 夏ビキニ, Tawawa Natsu Bikini? Tokito Ami with The Possible)

Japanese Pop Singer Ami Tokito

More Hot Japanese Babes?
Want to go ABROAD?
Want to Quit Smoking?