Iwa Moto Filipina actress of Japanese descent

Aileen Quimapo Iwamoto, better known by her screen name Iwa Moto, is a Filipina actress of Japanese descent.

She got her biggest break when she played Rita on Kung Mahawi Man Ang Ulap which was played before by the award winning actressAmy Austria in the original film.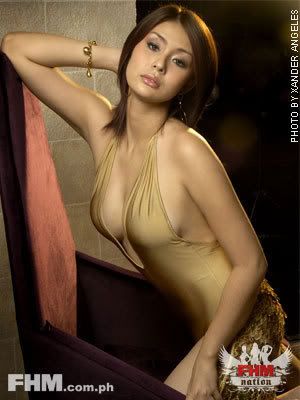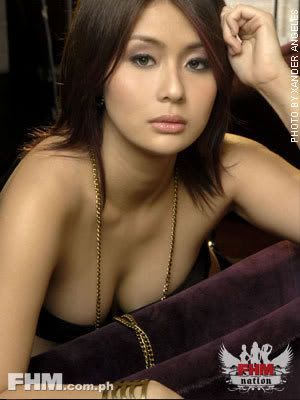 Biography
Iwa was born on August 29, 1988 in Las Piñas City, Metro Manila, Philippines. Her Japanese father left the family then went back to his native Japan when Iwa was still very young. Her family then moved to Davao due to her stepfather's job assignment there. She would later move back to Manila to pursue her studies. It was then that a friend of hers convinced her to join the third season of the popular reality StarStruck where she passed the auditions. She was one of the favorites among of the finalists, eventually finishing First Princess (first runner-up). She currently appears in several GMA and Q shows.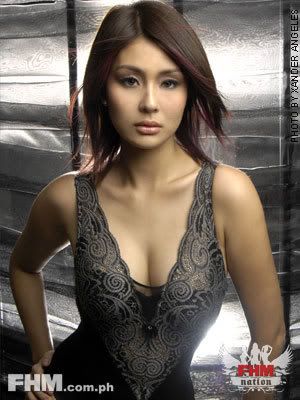 Personal life and controversy
While in the StarStruck, she was linked to other alumnus of the reality show like Chuck Allie, Benj Pacia, Gian Carlos and Marky Cielo. In early 2007, Katya Santos named her as the "Worst Actress" with Mark Herras as the "Worst Actor" but Iwa chooses to be quiet about the issue.
She was the ex-girlfriend of Yexel Sebastian. Yexel Sebastian was also the ex-boyfriend of Rochelle Pangilinan that according to rumors, was the cause of the fight of Iwa and Rochelle, but after her break-up with Yexel, they are already friends. After her break-up with Yexel, Iwa said that she is not yet ready for a new relationship and she wants to focus on her career. Lately, Yexel Sebastian was involved in a pyramiding scam and she spoked about it, she said Yexel approached her to join there but she refused it because it will just cause a problem.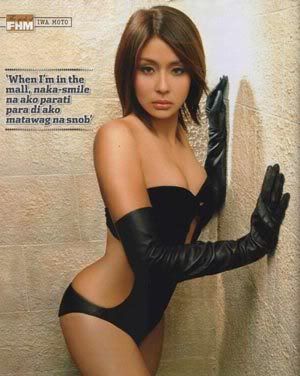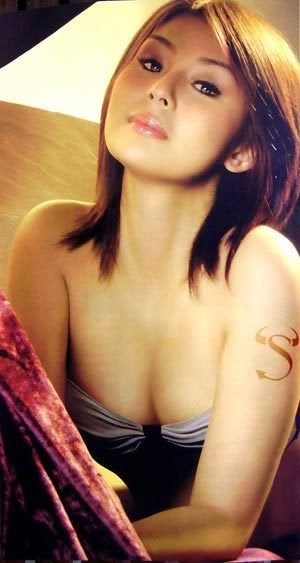 In 2006, Iwa was voted as the sixteenth sexiest in the FHM Philippines. In 2007, she entered the top ten at number ten sexiest in the FHM Philippines. In her 19th birthday, she wished to see her Japanese father. She also have a dream house and it will be nearly finish.
Actor Prince Stefan said on Balakubak (a segment on Nuts Entertainment) that he have a crush on Iwa. Also Actor Edgar Allan Guzman said that he have crush on Iwa.
She was confined in hospital after being operated in her ovary and recovering from appendectomy. She resumes her work after her surgery. Currently, she mentioned that she is dating a model.
Acting career
After StarStruck, she was premiered in the show SOP Gigsters, Love to Love: Young At Heart, Nuts Entertainment on GMA Network and POSH on QTV.
She was suspended for 6 weeks, along with Jackie Rice due of smoking cigarette. After the suspension, she come back to Nuts Entertainment and was joined in the cast of Bakekang, her first primetime show where she played Jenny, the bestfriend of Kristal (played by Lovi Poe) and also on the last season of Love to Love which is Jazz Got Lucky. She also portrayed her own life story in Magpakailanman.
In 2007, she appeared on the comedy show Bitoy's Funniest Videos and host the segments Just 4 Kikays/Kids. She gets her title role in Magic Kamison's The True Lindsay. She later joined at the cast of Super Twins as the villain Moshi Moshi Manika, her first villain role.
She is more recently appearing in 3 shows of GMA Network: Nuts Entertainment, SOP Rules and Kung Mahawi Man Ang Ulap, where she played her second villain role as Rita (it was originally played by Amy Austria in the film) where she plays her most daring role in television. As she plays the role of Rita, she gets a favorable response from the viewers of "Kung Mahawi Man Ang Ulap". She will also be one of the cast of the GMA upcoming show: Zaido where she will be playing as one of the Amazonas and it's her third villain role.
wikipedia.org
Iwa Moto Filipina actress of Japanese descent