Sizzling Hot Chisato Morishita, Our Hot Asian Babe for The Week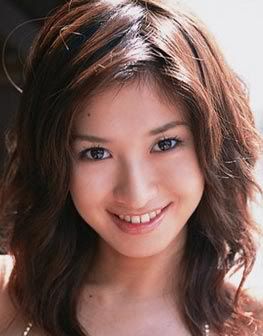 Chisato Morishita was born on September 1, 1981 in the city of Nagoya, Aichi Prefecture in Japan. She's 166cm tall and her measurements (in cm) are 88-55-87 (F-cup). She started her career as a race queen but is also a successful model, has acted in more than a dozen movies, put out five photo collections, released a music CD titled Natural, and appeared on literally hundreds of television programs.
Actress and model Chisato Morishita clearly has a lot going for her. She has a number of movies to her credit, so that means she has talent as well as gorgeous good looks. And did I mention that she is quite gorgeous to look at? Yeah, that and the willingness to show off more than her fellow Japanese models puts Chisato Morishita right up there at the top of our gravure idol list. And apparently from these pictures, she's very, very flexible, too. Oh my, what qualities doesn't this woman have? Oh right, she doesn't live next to me. For shame.