Sunday, October 28, 2007
Mandy Chan Hong Kong Model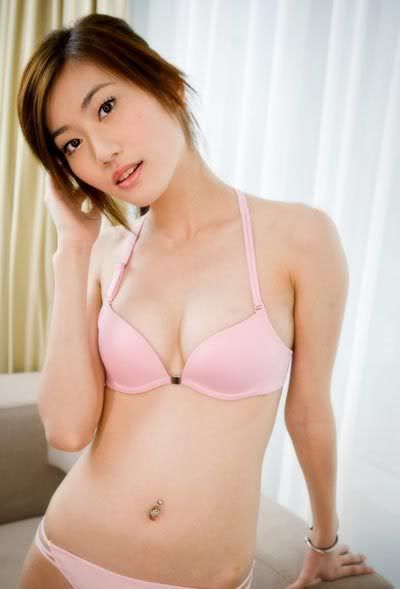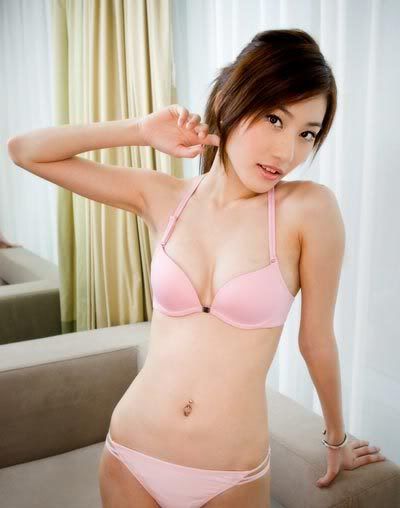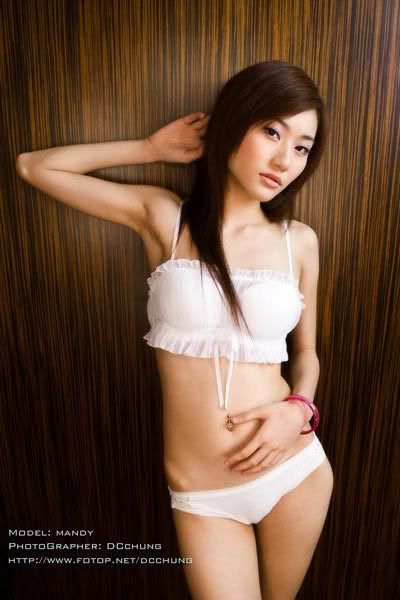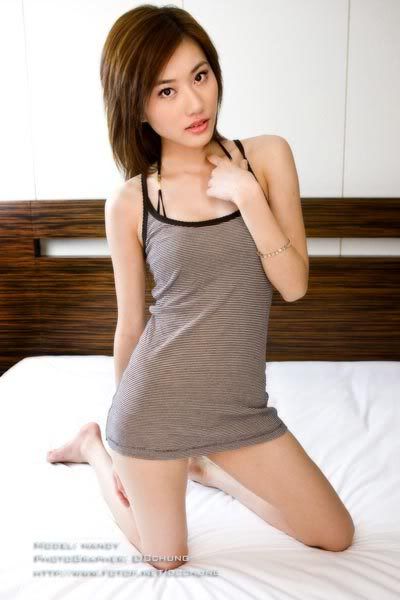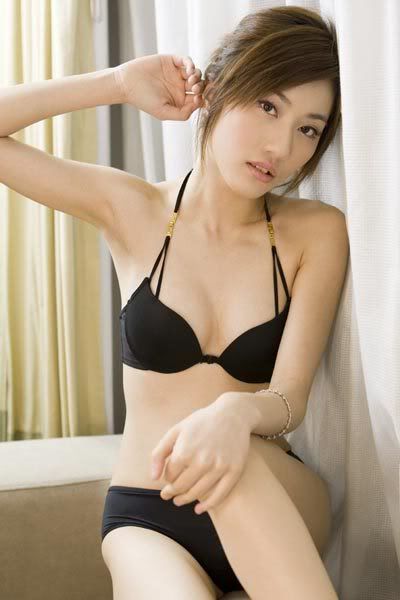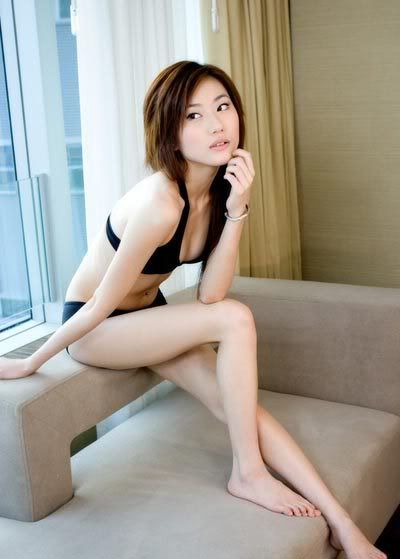 Mandy Chan Hong Kong Model
Saturday, October 27, 2007
Takako Uehara of JPop/Speed

Takako Uehara (born January 14, 1983) is a Japanese singer. She was a member of the JPop group, SPEED, which disbanded in 2000. Uehara was born in Okinawa, Japan.

Uehara is often typecast as the prettiest member of SPEED and ranks among the 'exceptional' female beauties of Japan. Her highly anticipated first solo single 'My First Love' was released in January 1999, and was produced by legendary Jpop superstar Ryuichi Kawamura (of Luna Sea). "My First Love" was the beginning of a prosperous collaboration between Uehara and Kawamura. The single itself was very successful and topped the charts selling over 500,000 copies. The promotional video along with the cover and leaflet photos for 'My First Love' were all shot on location in Hawaii. Uehara followed up with her second and third singles, 'Come Close to Me' and 'My Greatest Memories'. In July 2000 following the disbandment of SPEED, she became the first member of the group to release a solo album: My First Wing.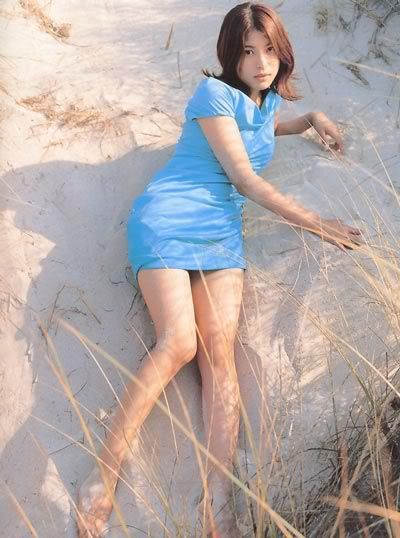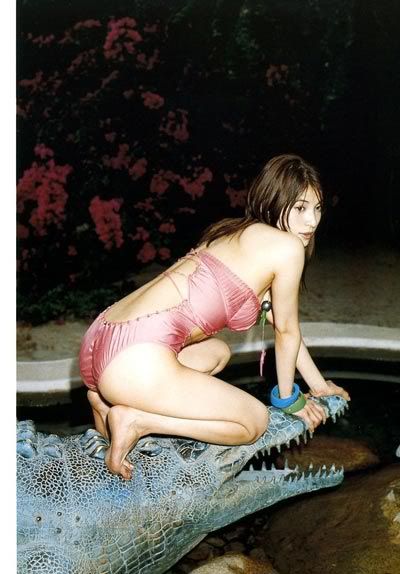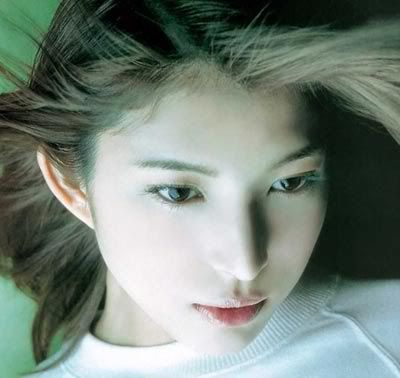 After SPEED, Uehara continued with a moderately successful solo career as well as acting in various TV dramas. Takako is also a highly sought after model endorsing many famous brands such as Shiseido mainly on Proudia & Tsubaki Shampoo, Dunlop Tyres, NTT DoCoMo, FujiFilm FinePix Camera, SAGAWA, FamilyMart, KC Card, Meiji Chocolate, NEC FOMA and other food & beverages. Her most popular campaign was when she teamed up with Vivian Hsu to promote Shiseido's 'Proudia' range of products aimed at the more youthful market.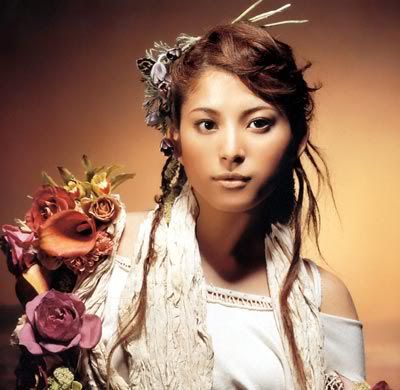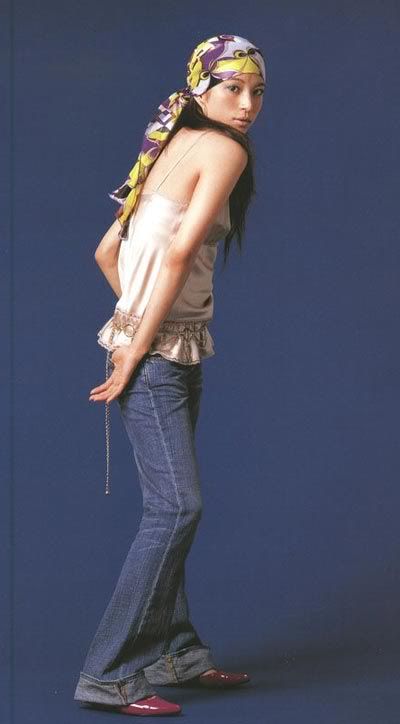 Uehara has also been a favorite pinup model among teenage men. She has released three photobooks. The first being '17' which was released in the year 2000. Her second photobook was Vingt Takako (Vingt means 20 in French). Vingt Takako was extremely controversial as the book contained many semi-nude and erotic shots of her - some containing rather explicit poses. This book upset and surprised many of her loyal fans as she has often came across as being really innocent. However, Uehara assured that the photos were tastefully done and shot on location in France by an all female crew. Uehara's third photobook Veintitres (meaning 23 in Spanish) was of similar nature to Vingt Takako but contained less daring photos of her. Veintitres was shot on location in Mexico, this time with a mixed crew. The photobook contained a bonus 'making of DVD'. Uehara's has a special preference for her photographs to be taken with minimal make-up and cpu touch-up/alterations. In essence her pictures tend contain a rather ambivalent tone to them in which she tends to come across rather natural/pale looking.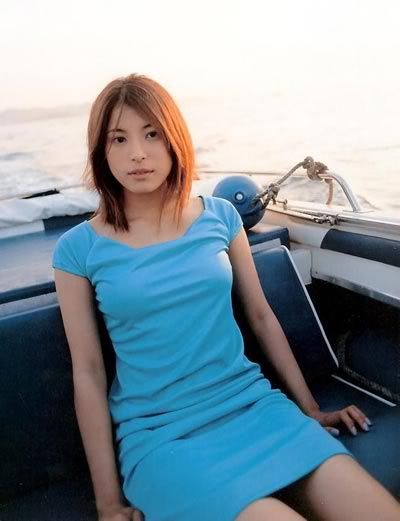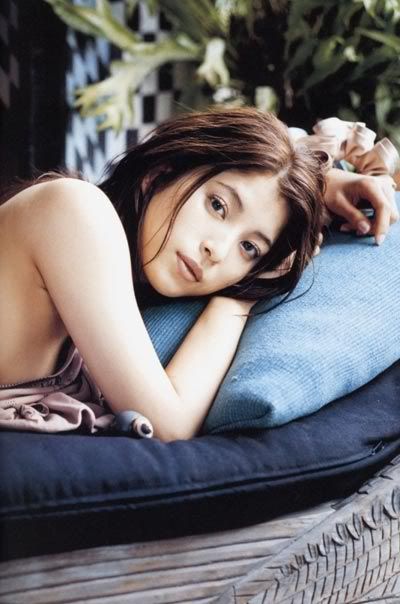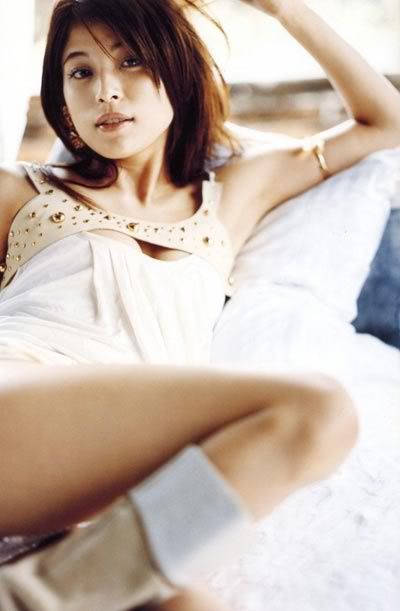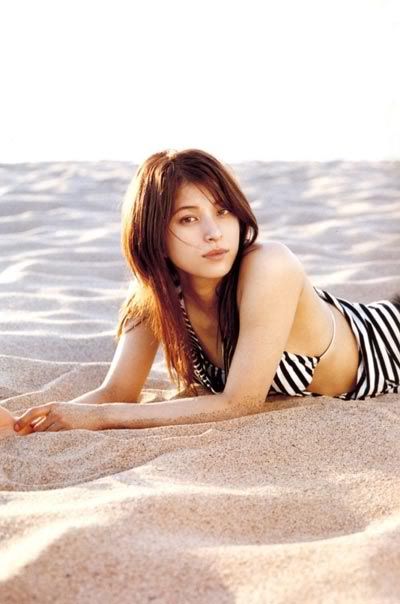 Releases
Singles
1. "my first love" (1999-03-25)
2. "Come close to me" (1999-09-29)
3. "my greatest memories" (2000-04-19)
4. "SWEET DREAMS" (2001-04-18)
5. "Kiss you Jōnetsu" (Kiss you??, kiss you passion?) (2002-03-13)
6. "GLORY -Kimi ga Iru Kara-" (GLORY, glory - because you are there?) (2002-05-22)
7. "Air" (2002-09-19)
8. "Make-up Shadow" (2003-03-12)
9. "Bluelight Yokohama" (burūraito yokohama?) (2004-02-25)
10. "Galaxy Legend/Ladybug" (2004-10-20)
Albums
1. first wing (2000-07-26)
2. pupa (2003-03-26)
3. depart takako uehara single collection~ (2007-03-14)
DVDs / Videos
1. MY FIRST WING (2000-09-27)(video)
2. TAKAKO UEHARA ON REEL-CLIPS&MORE (2003-03-19)(DVD)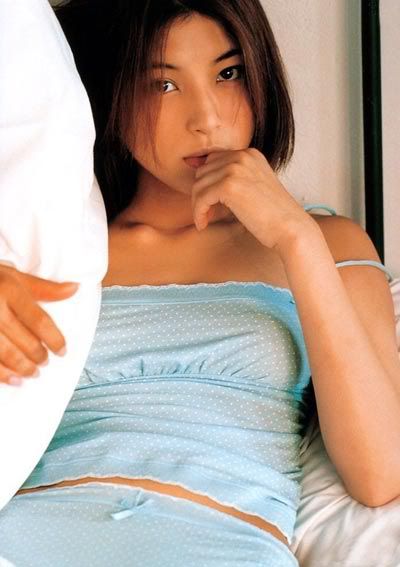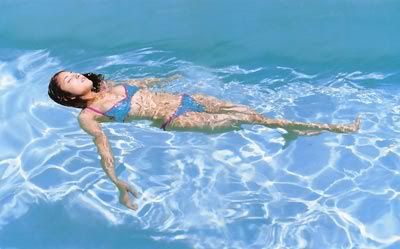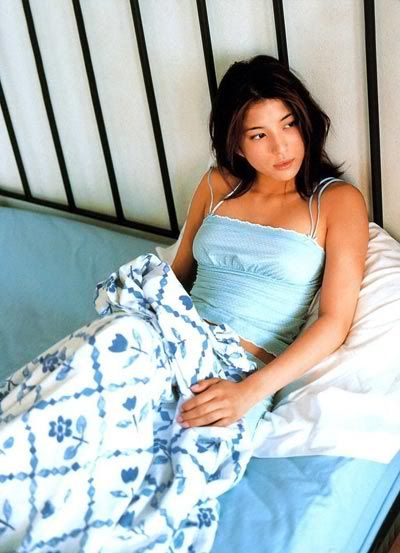 Photobooks
1. 17 (2000-10-10)
2. vingt Takako (2003-01-14)
3. Veintitres (2006-02-14)
Other Official Book(s)
1. YunTaKu Diary (2006-08-28)
Radio Host
1. 2003.10.1~T-FM
Drama(s)
1. 1999.4-6NTV
2. 2000.10 CX
3. 2000.10-12NTV
4. 2001.7NTV (Beauty 7)
5. 2002.1 NTV
6. 2002.5.16CX
7. 2002.10.1CX
8. 2003.9.29NHK
9. 2004.4.6NTV
10. 2004.4.10NTV
11. 2004.7.24NTV
12. 2006.9.7 NHK
Musical(s)
1. 2005.11.03 ~ 11.27 LITTLE SHOP OF HORRORS
2. 2008.02.06 ~ 02.28 The Wedding Singer
wikipedia.org
Takako Uehara of JPop/Speed
Yoko Mitsuya Japanese gravure idol and actress

Profile

* Name: Yoko Mitsuya
* Birthdate: November 8th, 1984
* Birthplace: Tokyo, Japan
* Blood type: O
* Height: 165cm
* Bust: 87cm (E cup)
* Waist: 60cm
* Hips: 88cm
* Shoe size: 25cm
* Hobbies: Cooking, reading manga, drawing, talking, walking
* Ability: Classical ballet
* Favorite foods: Bread, rice
* Favorite colors: White, black, blue


Information
Yoko was born in Tokyo but moved to Saitama shortly after she was born. She began practicing ballet as a first grader; her dream was to become a ballerina. When she was in sixth grade, she applied for the Horipro Talent Scout Caravan and was awarded a prize for her excellent work. From there, she made her debut in the photobook Baby Kiss (and was photographed alongside such idols as Yoshii Rei and Omori Reiko). Around this time, future actresses Fukada Kyoko and Sakai Ayana were also making their debuts. (Ayana was also part of the Baby Kiss photobook.)
Even though, Yoko was now aiming to become an actress, because of her large bust size for her age, she began doing gravure work at a steady pace. Her body size (especially her bust) was considered more mature than her age at that time. For that, she had been in several publications and photobooks by the time she was 15, and was chosen as the Visual Queen of the year for 2000. Because of her bust size and overall body appearance, Yoko was considered chubby and this pressured her to crash diet when she was 16. As a result of this she lost not only centimeters from her chest, but her new size was a turn-off when wearing swimsuits.
During this time Yoko stopped gravure work. Furthermore, since her dream of becoming an actress was being deterred due to her gravure work, she considered leaving Horipro and even sent a resume to Starbucks (it can be assumed she was rejected). Yoko made a comeback when she was 18 by wearing lingerie. This not only surprised her fans, it impressed them because it was considered of having sexier and more obscene pose. Finally, Yoko got to become an actress with her first movie being 69 ~ Sixty Nine.
In 2004, she appeared in the Kamen Rider Blade movie, Missing Ace as Kamen Rider Larc.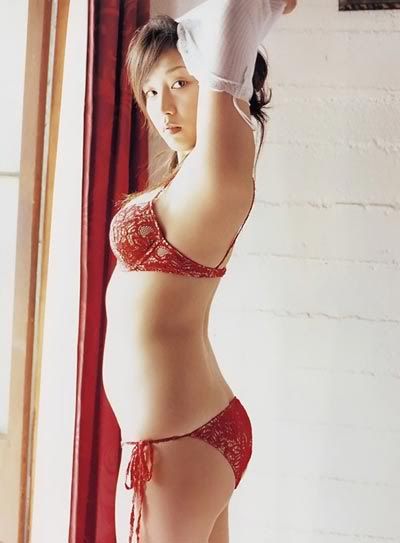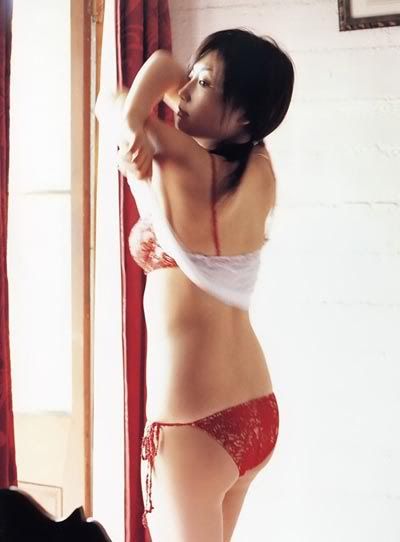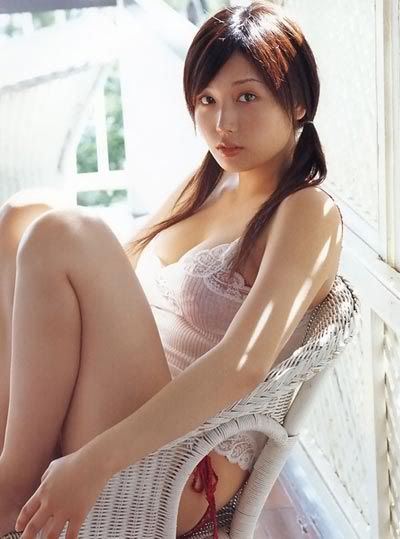 In 2005 she appeared in Gekkan photobook, posing (almost) naked. (with only her hand covering her nipples and vags). This made people thinks that the rumor of she would soon become an AV actress seems true.
In 2006 she played in live action movie of Tatsuya Egawa's (semi hentai manga)Tokyo Daigaku Monogatari, with, of course, a
yoko nudity scene in it. By the time she played the movie, people already known her as an infamous "E-cup" Japanese actress/model.
Her latest movie is a ("Electra" like) super hero movie called "Cool Dimension". She finally played as a leading actress, in fact she is the super hero in the movie.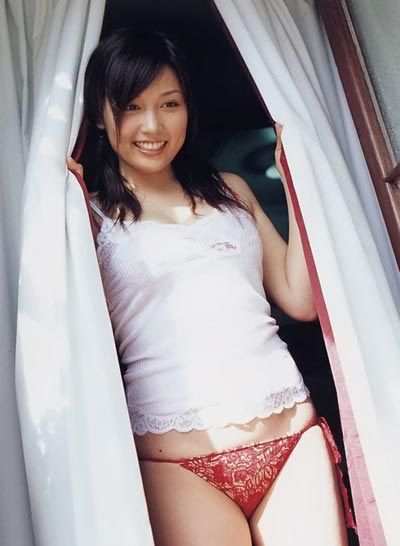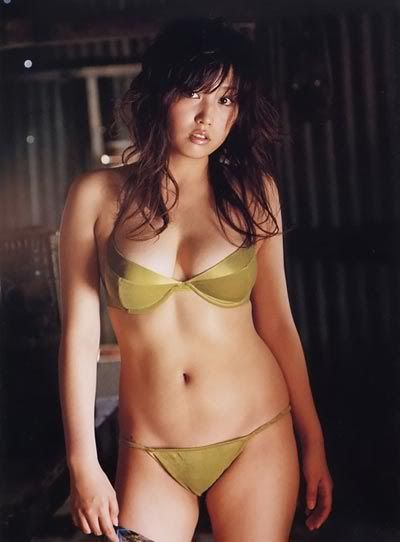 DVDs
* [2000.03.17] Mai-go
* [2000.06.25] Final Beauty Yoko Mitsuya
* [2000.08.19] Summer Holiday
* [2000.11.15] Pure Girl Duo (with Saori Nara)
* [2001.08.24] Mix Juice (with Mao Miyaji)
* [2001.12.29] Seventeen's Map
* [2002.03.20] Horipro Best Selection 1
* [2002.10.20] Aquatic
* [2003.08.20] On the Roof
* [2003.10.24] No Memory Woman
* [2003.11.25] Su-Ha-Da
* [2004.03.25] Kirakira
* [2004.09.30] Yumeiro no Kaze ~Hazuki no Sou hide~
* [2005.02.28] Gekkan Mitsuya Yoko
* [2005.05.25] Only One Room
* [2005.07.25] Siesta
Photobooks
* [1998.04.xx] Pure Girl Duo (with Nara Saori)
* [1998.10.xx] Zinnia
* [1999.03.xx] Mitsuya Yoko
* [1999.09.xx] Vacation
* [2000.11.xx] Dear
* [2001.08.xx] Mix Juice (with Miyaji Mao)
* [2001.12.xx] 思春記
* [2003.08.05] Mystery
* [2004.01.31] Rabuho My Love
* [2004.03.21] Sukinshippu
* [2004.09.22] On the Way
* [2005.01.xx] Gekkan Mitsuya Yoko Shincho Mook 65
wikipedia.org
Yoko Mitsuya Japanese gravure idol and actress
Sonia Couling Top Ranked Model and VJ in Thailand

Sonia Couling (also spelled Sonia Cooling, Sonya Couling or Sonya Cooling, nickname Pim) is well known in Thailand as a fashion model and Cover girl. She has acted in many Thai TV shows, been a VJ for MTV Singapore, and starred in one film, Kon Puan Sai Fah (Destiny Upside Down). She is Eurasian or Luk kreung, with an English father and a Thai mother. She was educated both in Thailand and England and is fluent in both Thai and English. She hosted the first Next Top Model search in Thailand in 2005.

Sonia started her modelling career in a Seven Up advertisement when she was 14.

Sonia Couling is a true supermodel in Thailand. She appeared everywhere for a while. She is a real beauty and has a very interesting look. It seemed like she wasn't seen so much in recent years but she was still very busy doing both modeling and also behind the scenes managing models and shows. She also ran a very popular TV show in 2006 called Thaland's Next Top Model. Some of the top finishers in that contest ended up landing modeling contracts. She's been in the business a long time and still keeps it all together.


PHOTOS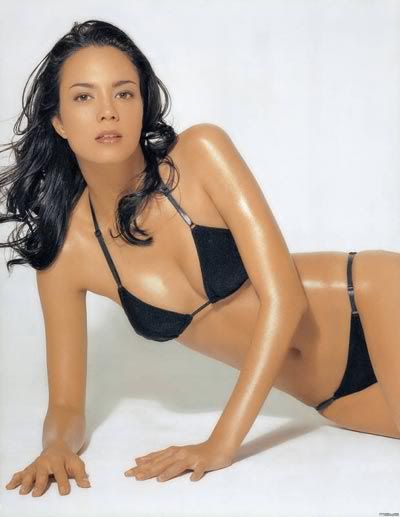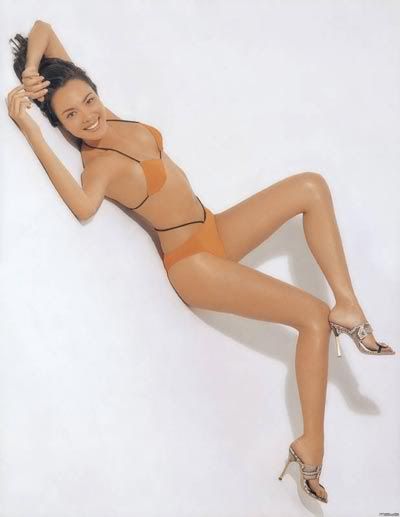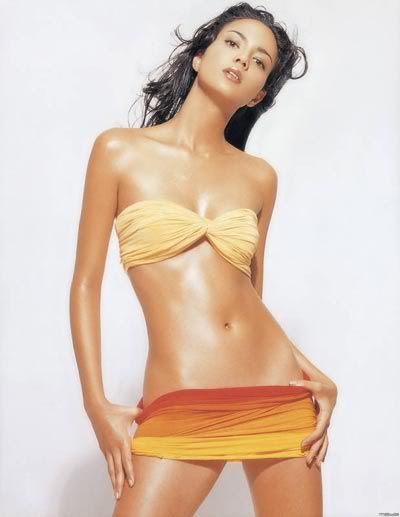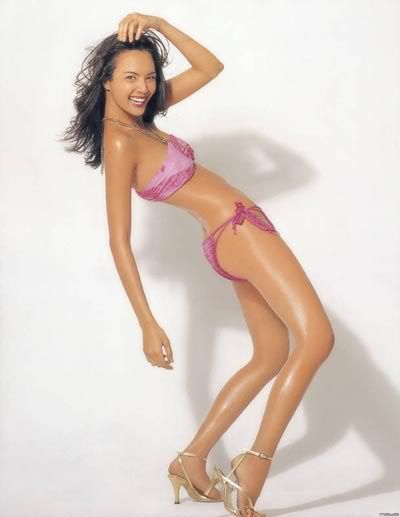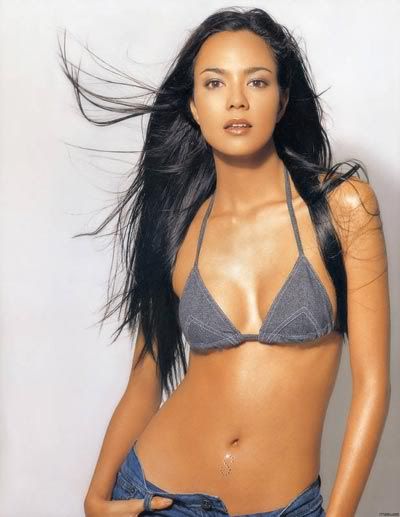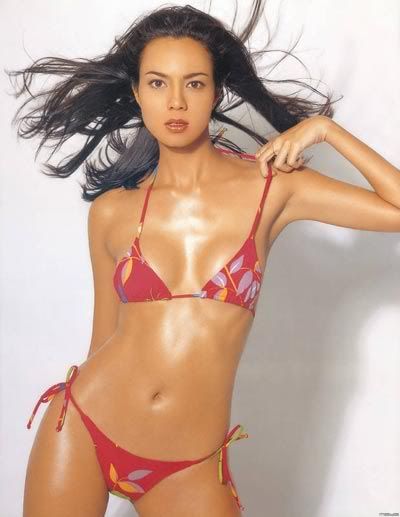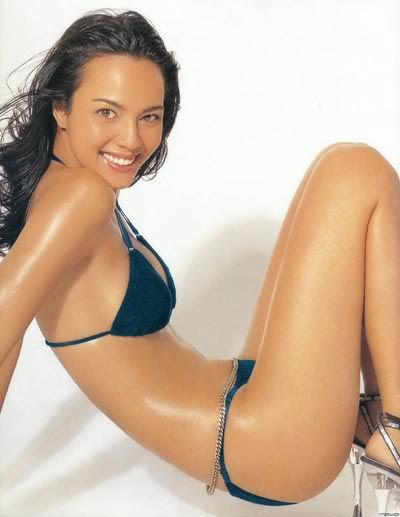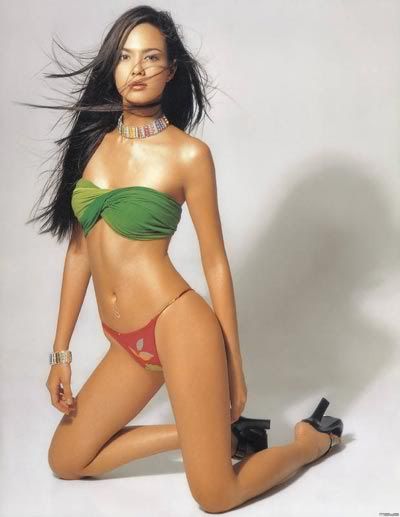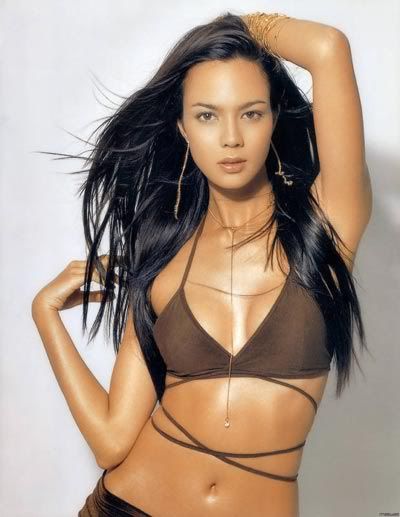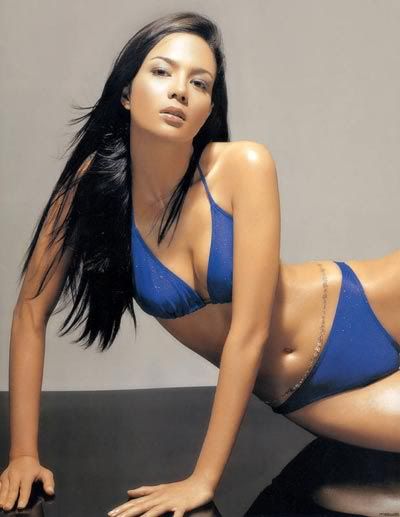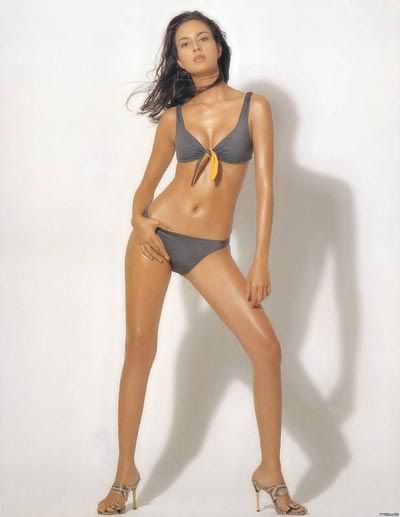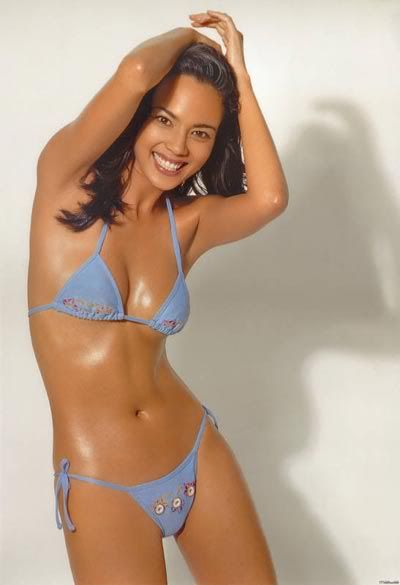 Sonia Couling Top Ranked Model and VJ in Thailand